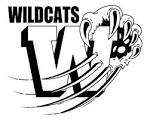 Home of the Wildcats!
Engage....Educate....Inspire
REMINDER:
Parents, all students that will NOT attend school on the last day, Friday, May 22, 2015, report cards will be mailed home.
---
In an effort to improve system practices, Montgomery County Board of Education is asking that parents complete surveys in Advanc-ED Survey System (ASSIST).
The surveys should be completed by May 30, 2015. Please be assured that your responses to these surveys will be anonymous and appreciated. Thank you for your time and attention to this matter. The access link is:
Parent Survey Link: http://www.advanc-ed.org/survey/public/6794929